We provide services globally
Our passion is the security of your data on every continent.
We take pride in our global presence in Poland, USA, Brazil, France, Canada, China, Australia, India, the Netherlands, the United Kingdom, Ireland, and Hungary.

No matter where your business operates, we are ready to provide you with support and success in every market.
Models of cooperation
Tell us about your challenges and we will provide the optimal solution. We will treat your company individually
basic
You implement the GDPR by yourself
What you get:
Training of company employees
Necessary documentation
€ 1,000 – 2,000
COMFORT
We implement the GDPR together
What you get:
Training of company employees
Audit of data protection processes
Necessary documentation
GDPR implementation assistance
€ 1,000 – 6,000
PREMIUM
We implement the GDPR for you
What you get:
Data Protection Officer
Training of company employees
Data protection audit
Process analysis with regard to the GDPR
Risk analyses
Web and social media analysis
Data processing agreements
GDPR procedures and regulations
Issuing of authorisations
Maintenance of GDPR records
Periodic checks
Data Protection Officer
€ 700 – 4,000 / month
INDIVIDUAL
Tell us about your needs
What you get:
We create an individual action plan
We carry out activities as agreed
Individual pricing
Watch a video
Learn how we helped to pass a contractor's audit, avoid an inspection by a public authority, and avoid a financial claim.
illustrating how exactly we help companies address GDPR‑related issues.
Our Team
The company is made up of passionate information security professionals. Meet the team of experts who keep our customers safe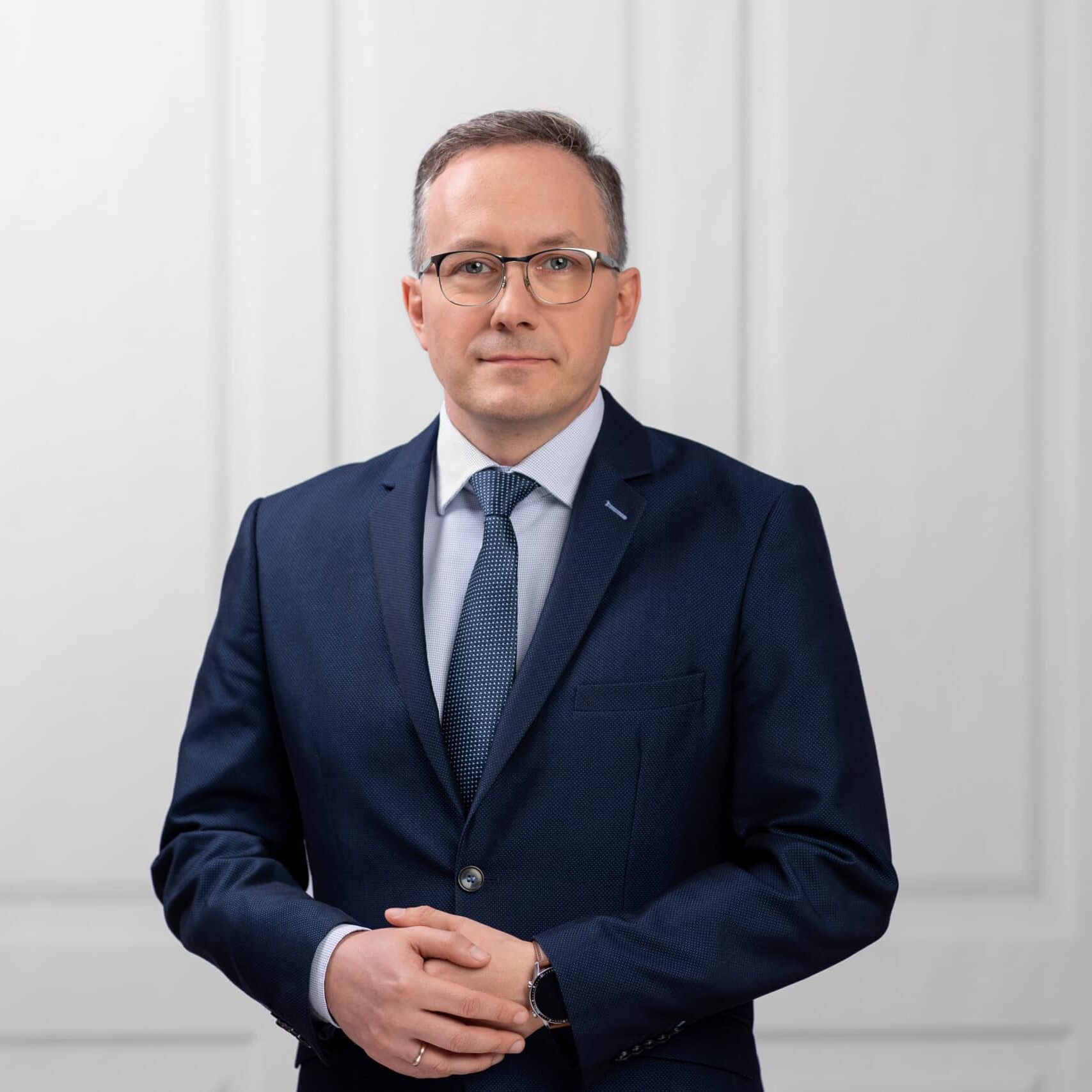 Tomasz
President of the Management Board / Head of IT Department
Data Protection Officer
ISO 27001 Auditor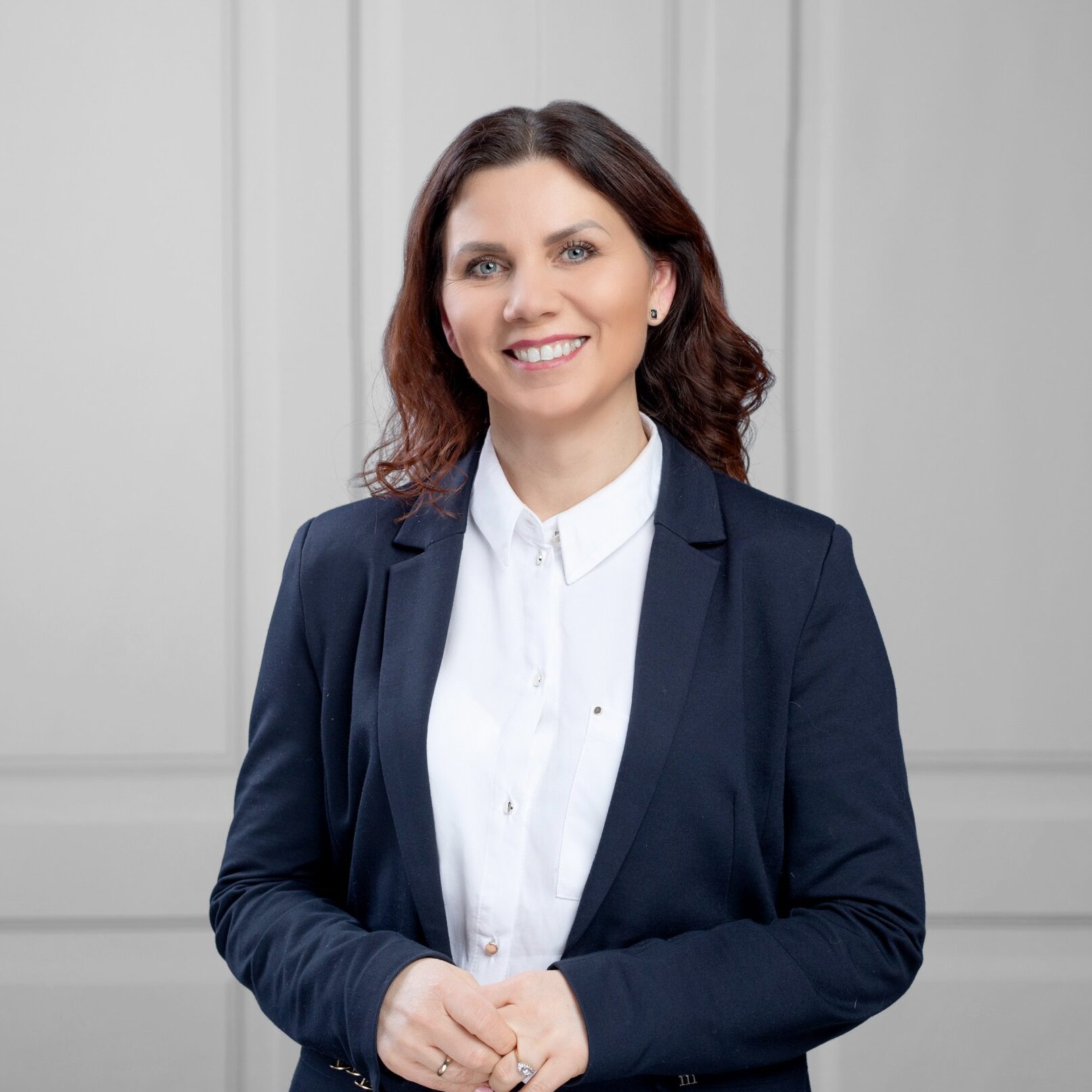 Karina
Vice-President of the Management Board
Data Protection Officer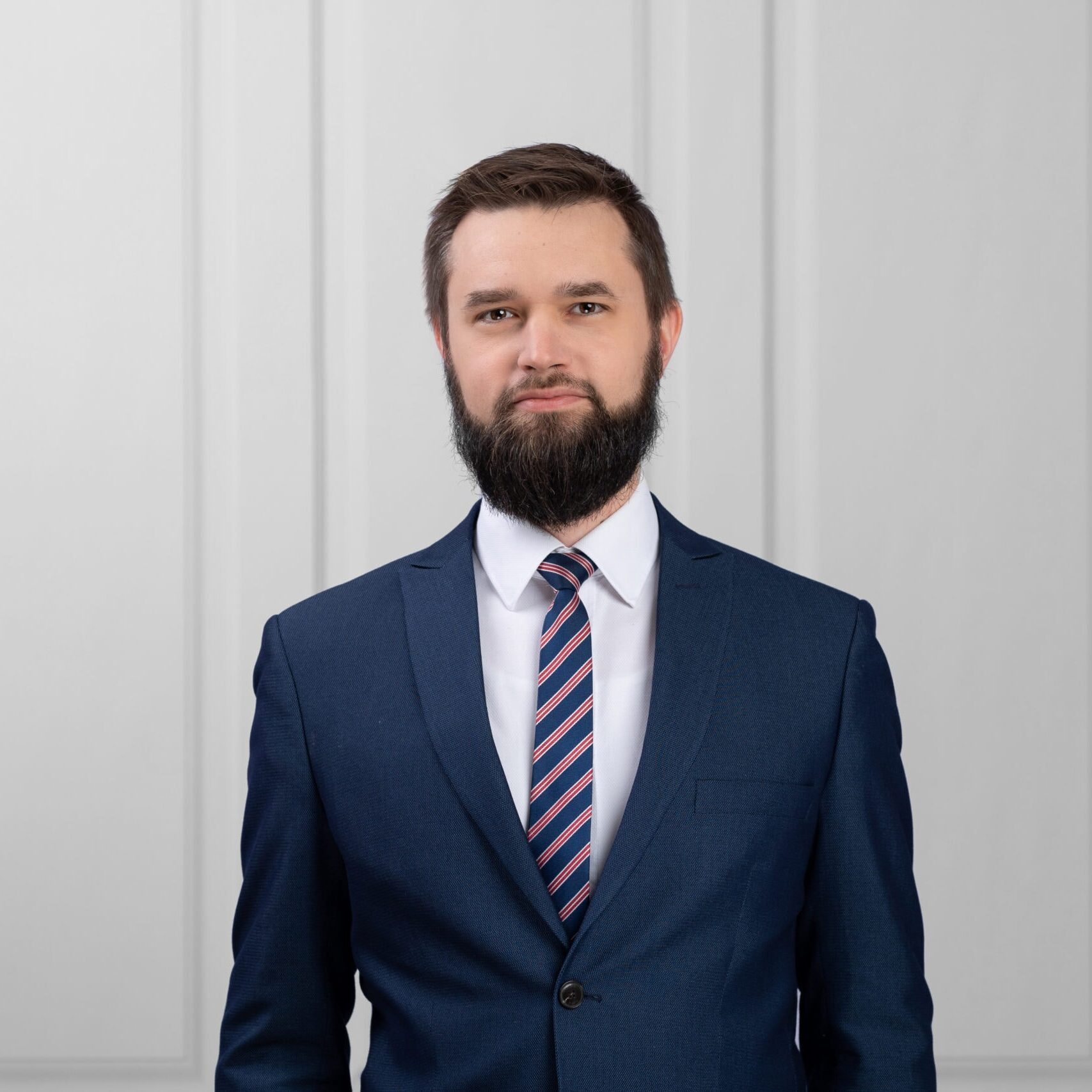 Marcin
Head of DPO Department
Data Protection Officer
ISO 27001 Auditor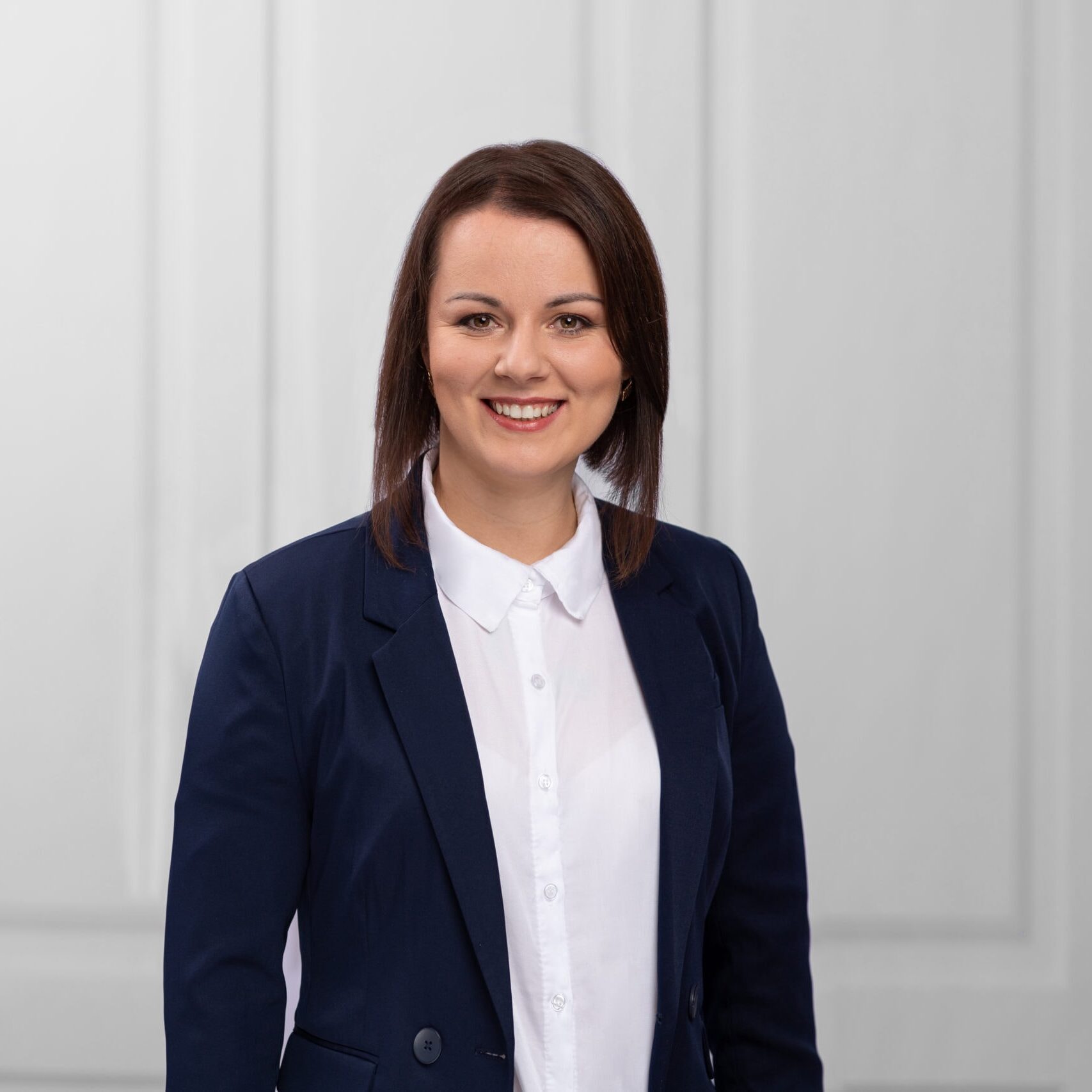 Małgorzata
Data Protection Officer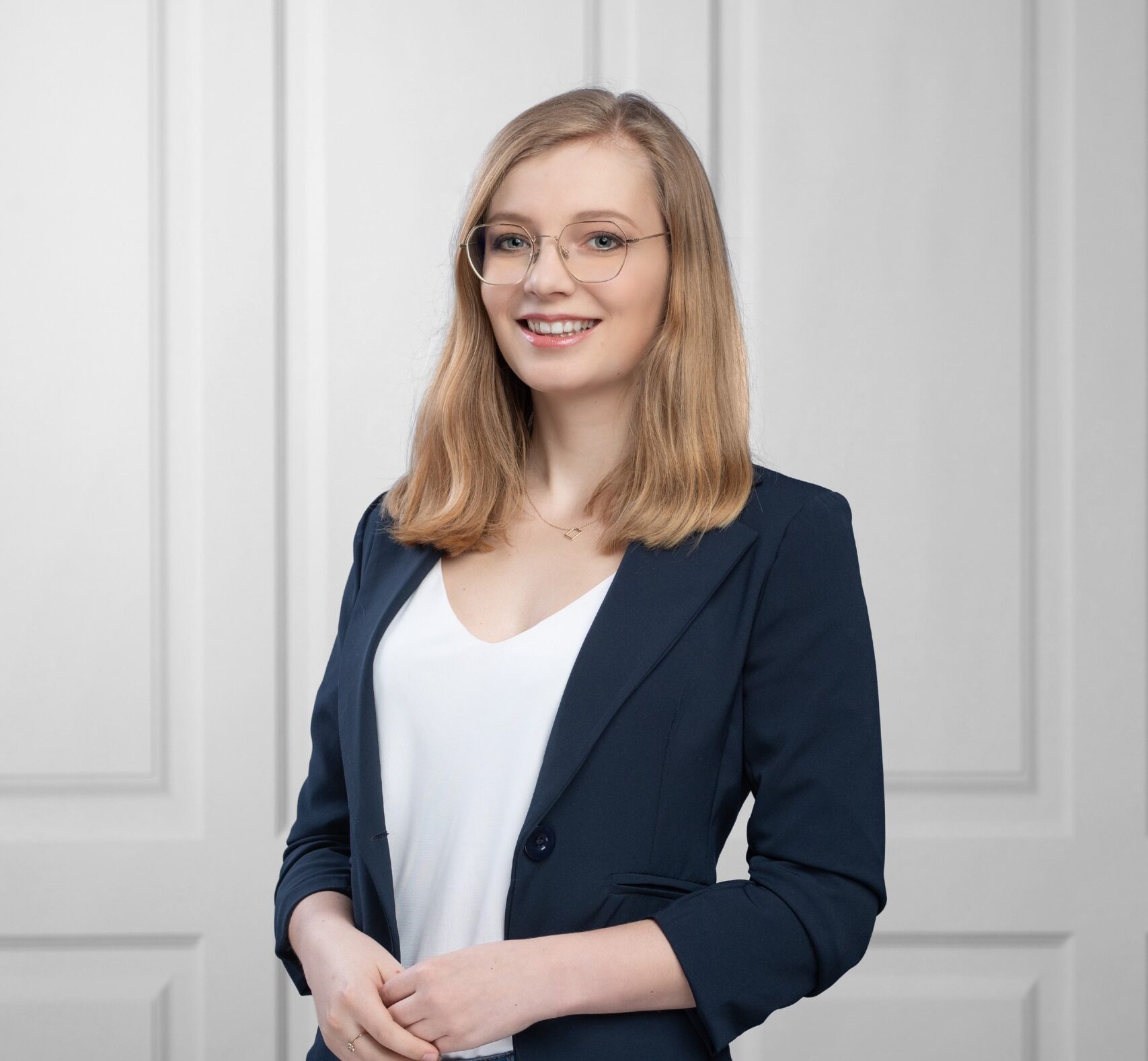 Karolina
Assistant Data Protection Officer
Grzegorz
IT Administrator
Jakub
Cybersecurity Expert
Have a question? Write to us
We will respond as soon as possible.
Testimonials
Don't take our word for it – here's what our clients have to say:
We are satisfied with the level of service delivery. The professionalism of the staff, the high degree of flexibility and the ability to adapt to the needs and expectations of our company confirmed that it was the right and recommendable choice…

BENIX Sp. z o.o.
The company demonstrated a high level of expertise in data protection matters, as well as practical and IT experience with regard to the processes of protection of confidential data. I would recommend their services to anyone who values professionalism…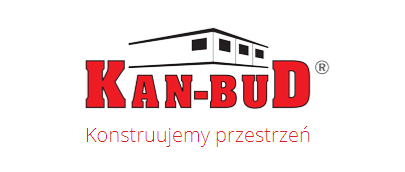 Kan-Bud Sp. z o.o.
We wish to give a positive assessment of our cooperation with DOIT.BIZ in terms of providing training and preparing documentation regarding GDPR-compliant data protection, as well as supervising the implementation of applicable regulations and performing the role of the DPO…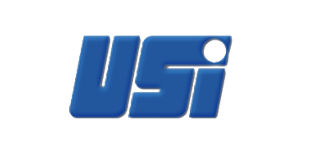 USI Spółdzielnia Wielobranżowa
How do we operate?
We, too, run a company. We know that time is money, which is why we will organise the implementation process in such a way as not to burden your employees
WE WILL LEARN ABOUT YOUR NEEDS
We will verify your company's work processes. We will identify data protection risks.
WE WILL REDUCE THE RISK
We will develop security procedures and policies and make them part of your company processes.
WE WILL ASSIST
We will train new employees, check whether security policies are being applied and resolve problems on an ongoing basis.
PHISHING TESTS FOR RESISTANCE TO PHISHING ATTEMPTS
IMPLEMENTATION AND MANAGEMENT OF DATA BACKUP COPIES
MAINTAINING BUSINESS CONTINUITY
You do what you do best
We will take care of the protection of personal data
AVOID INSPECTIONS AND FINANCIAL PENALTIES
We will examine your company's data protection system. We will identify bottlenecks and associated risks. We will apply best practices regarding data protection as per ISO 27001.
YOUR EMPLOYEES WILL NOT DISCLOSE DATA
Your employees will get training in data processing. They will receive clear instructions and procedures on how to handle the data they process.
PROTECT YOUR DATA FROM THEFT
Your company uses IT systems that need to be secured, e.g., ERP, databases, computer networks, a website or an online shop.
YOUR COMPANY WILL BE GDPR-COMPLIANT
All policies and procedures will be written down and organised so that your employees know where to look for them and how to proceed.
Certificates confirming our competence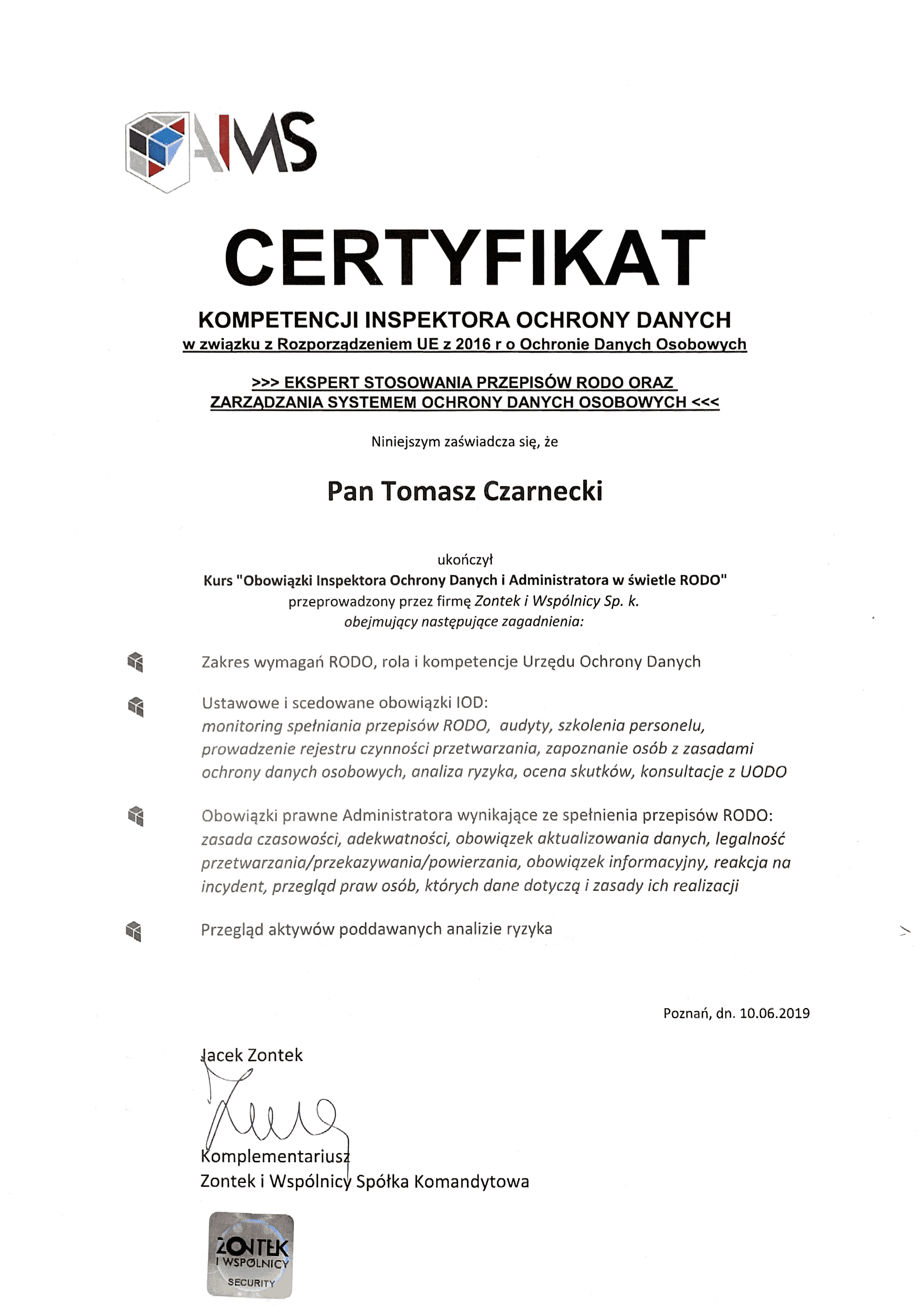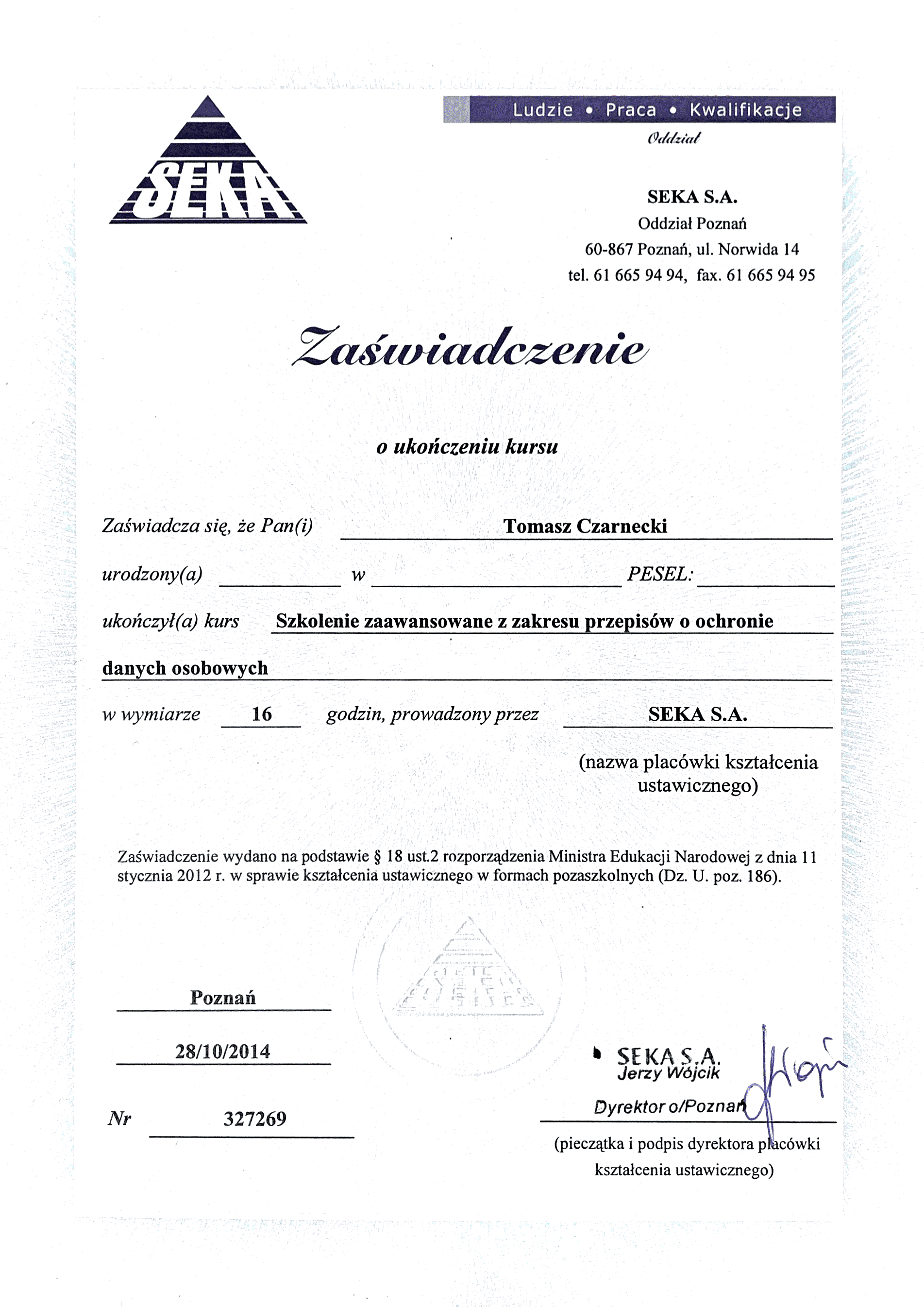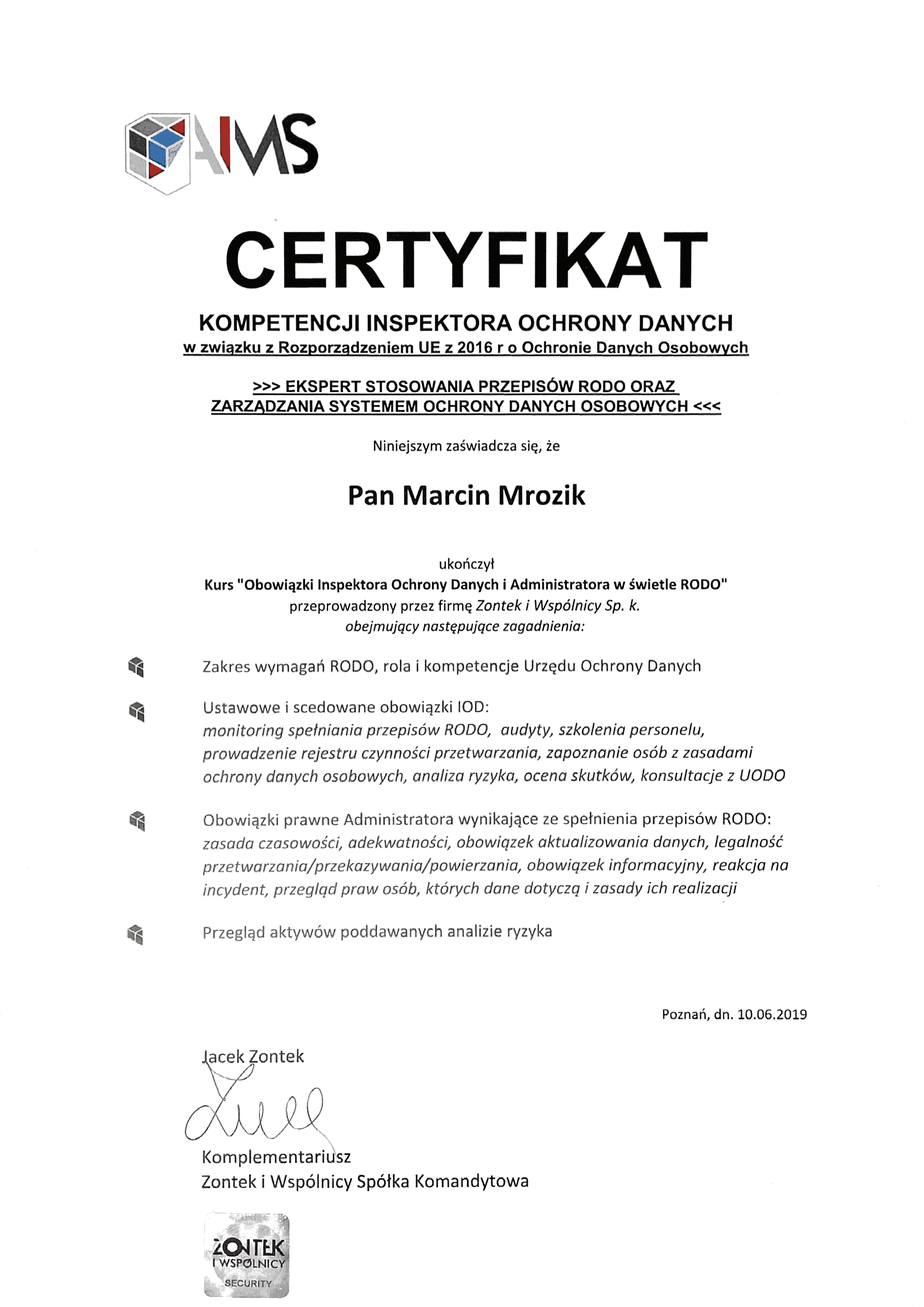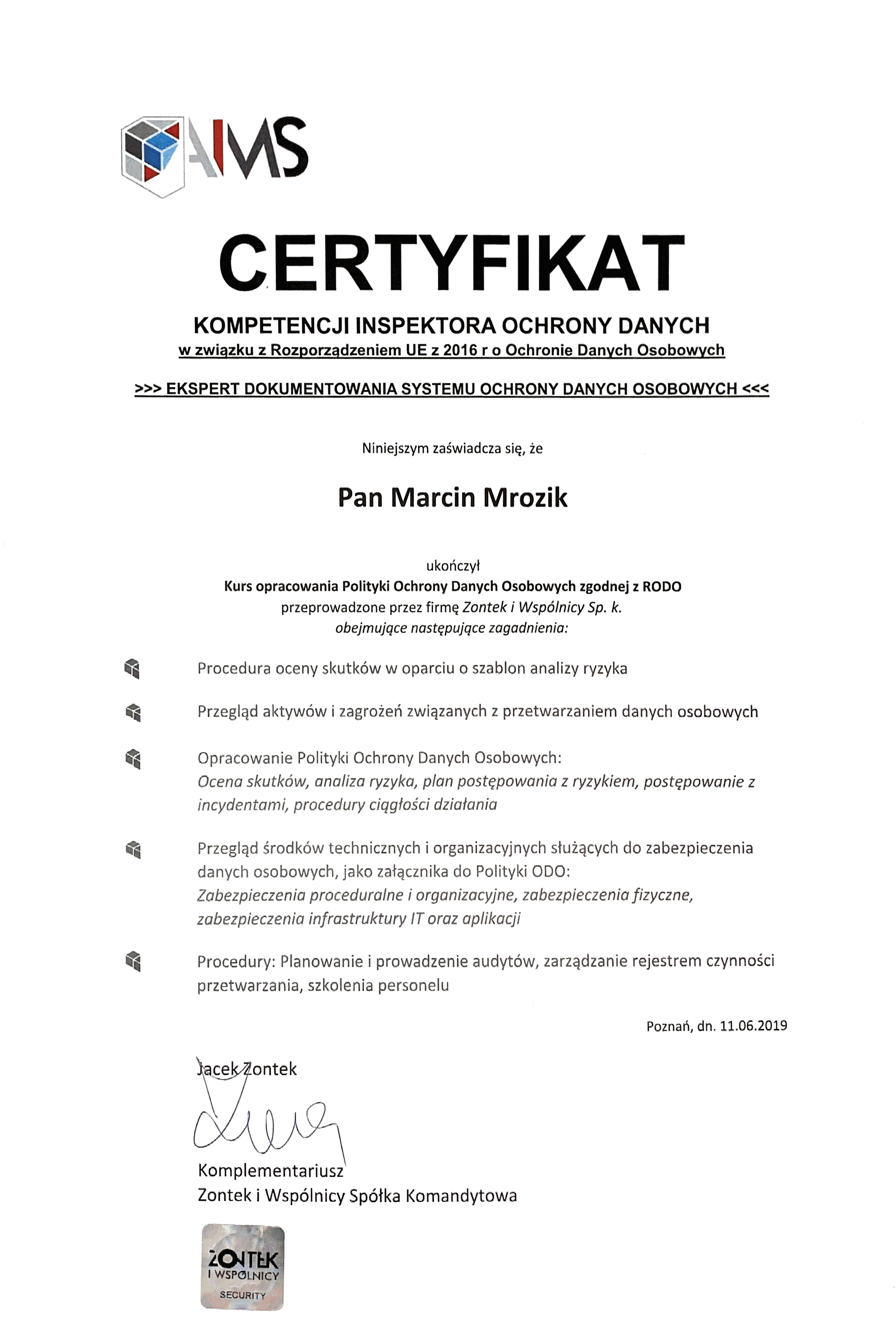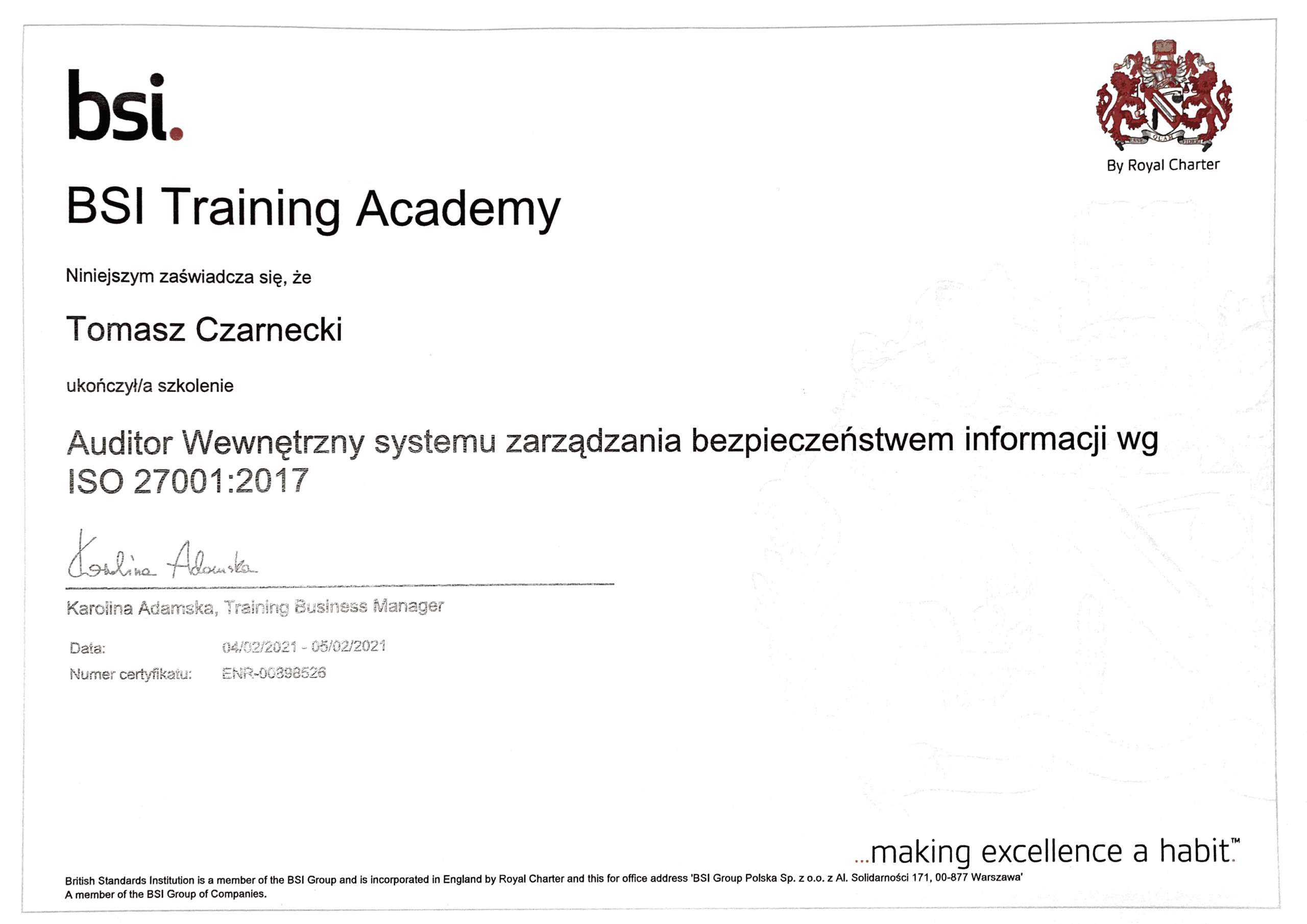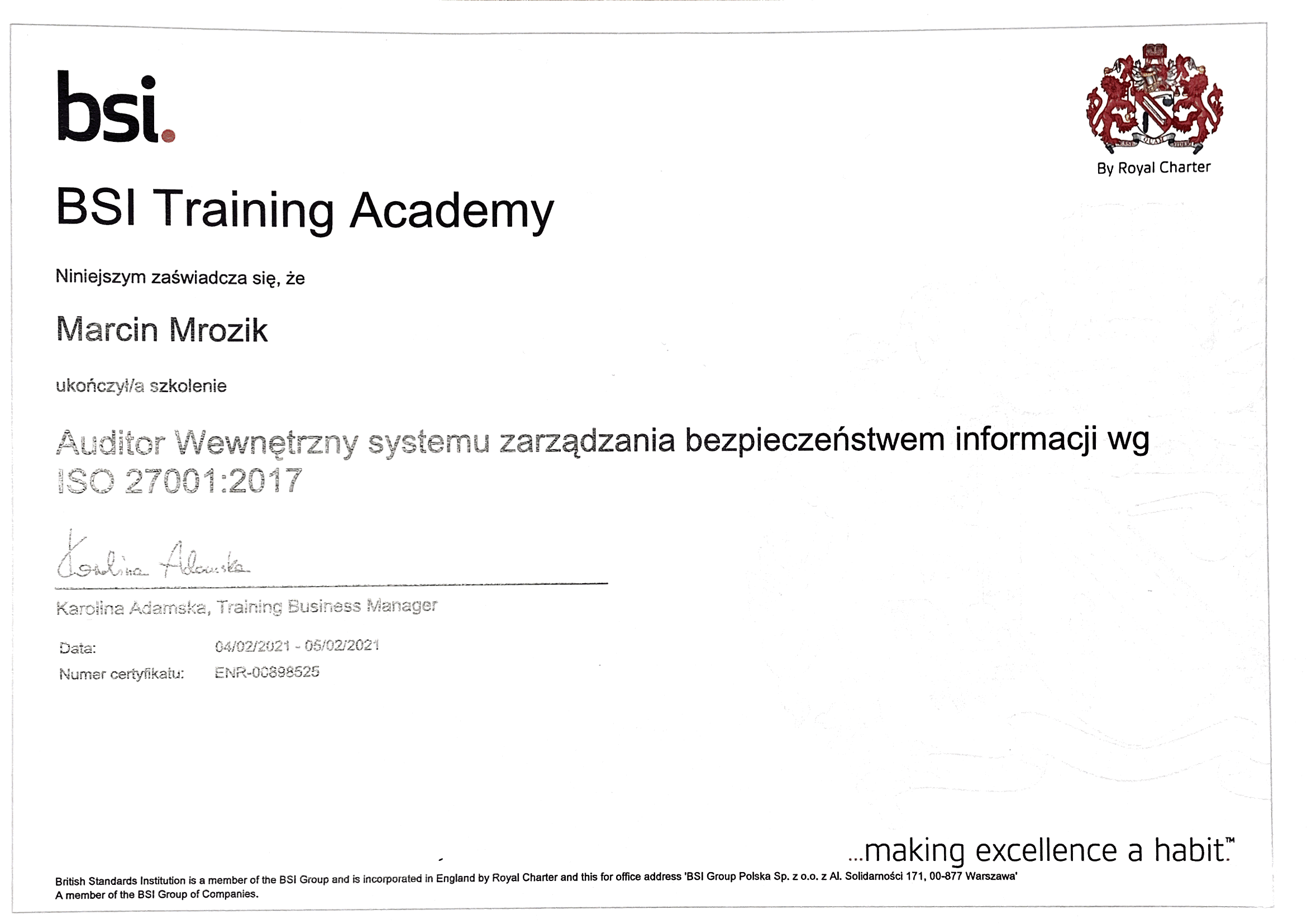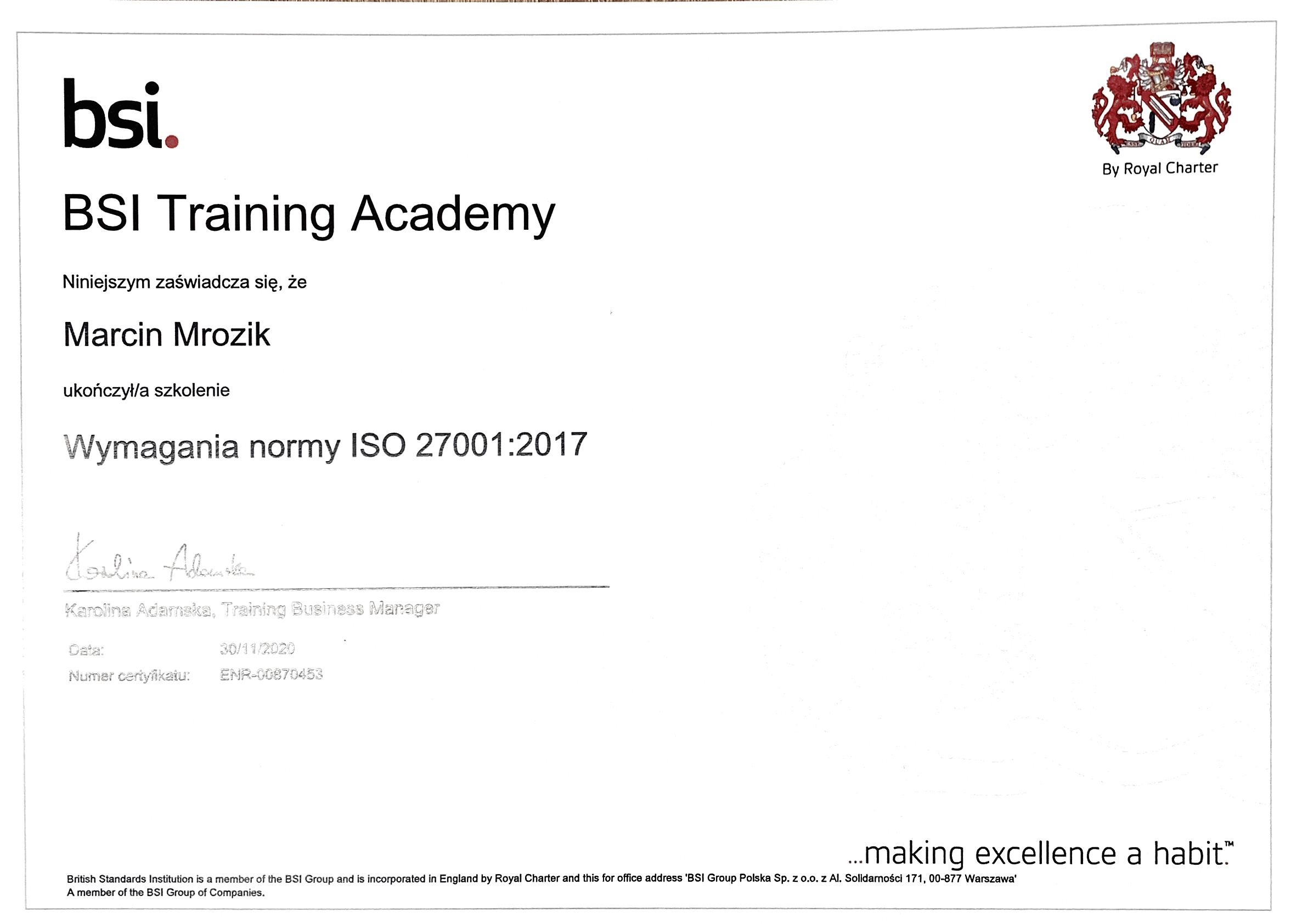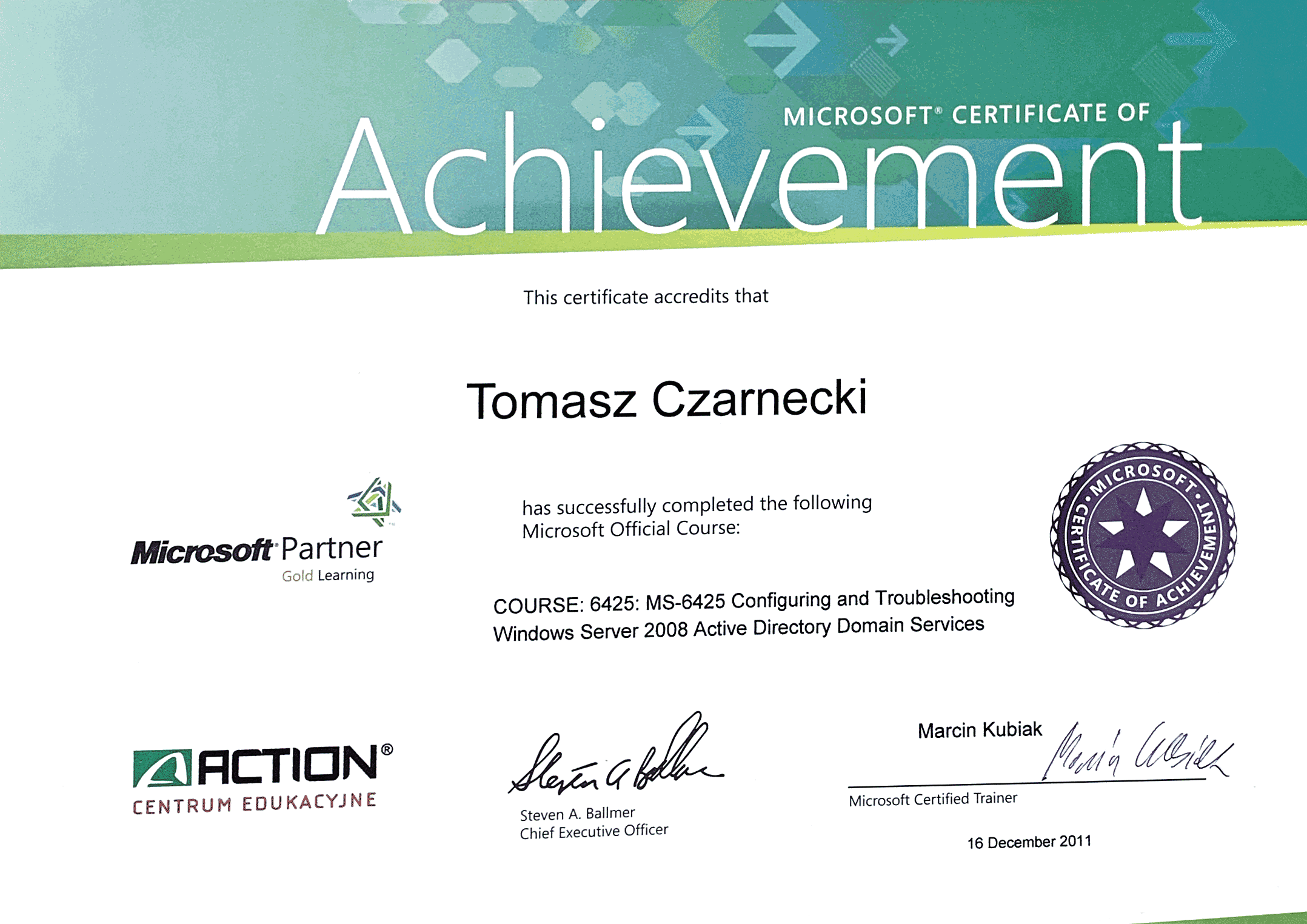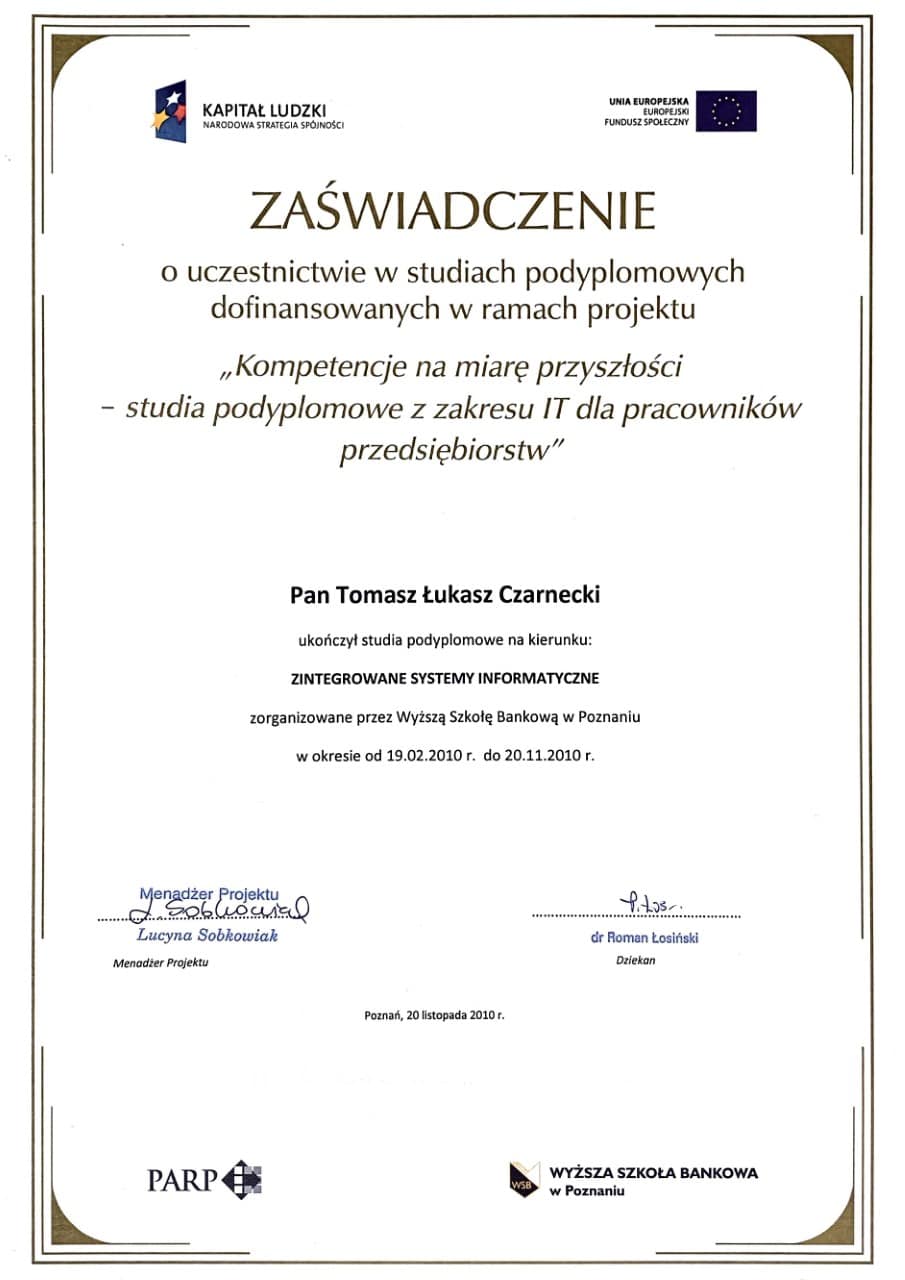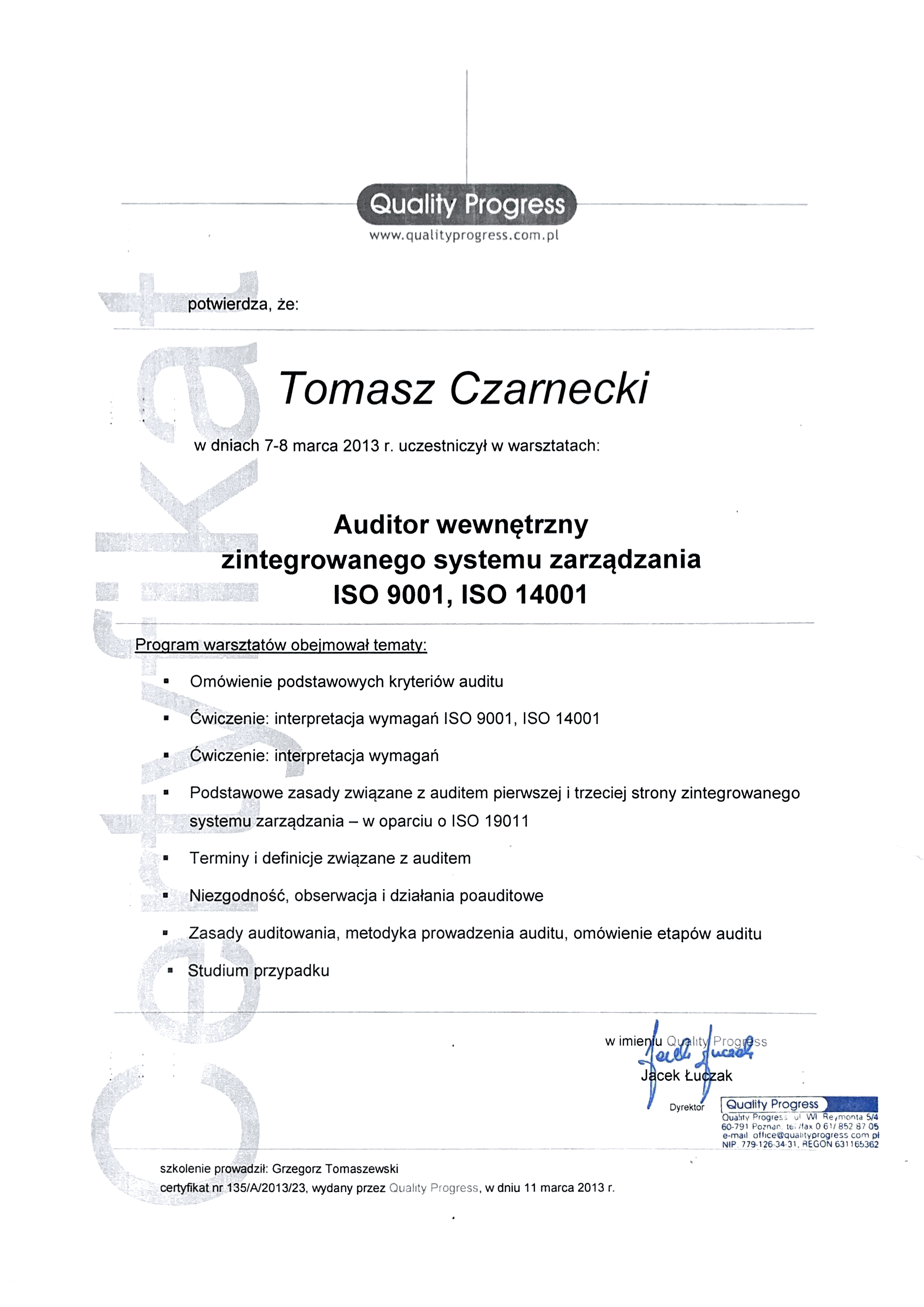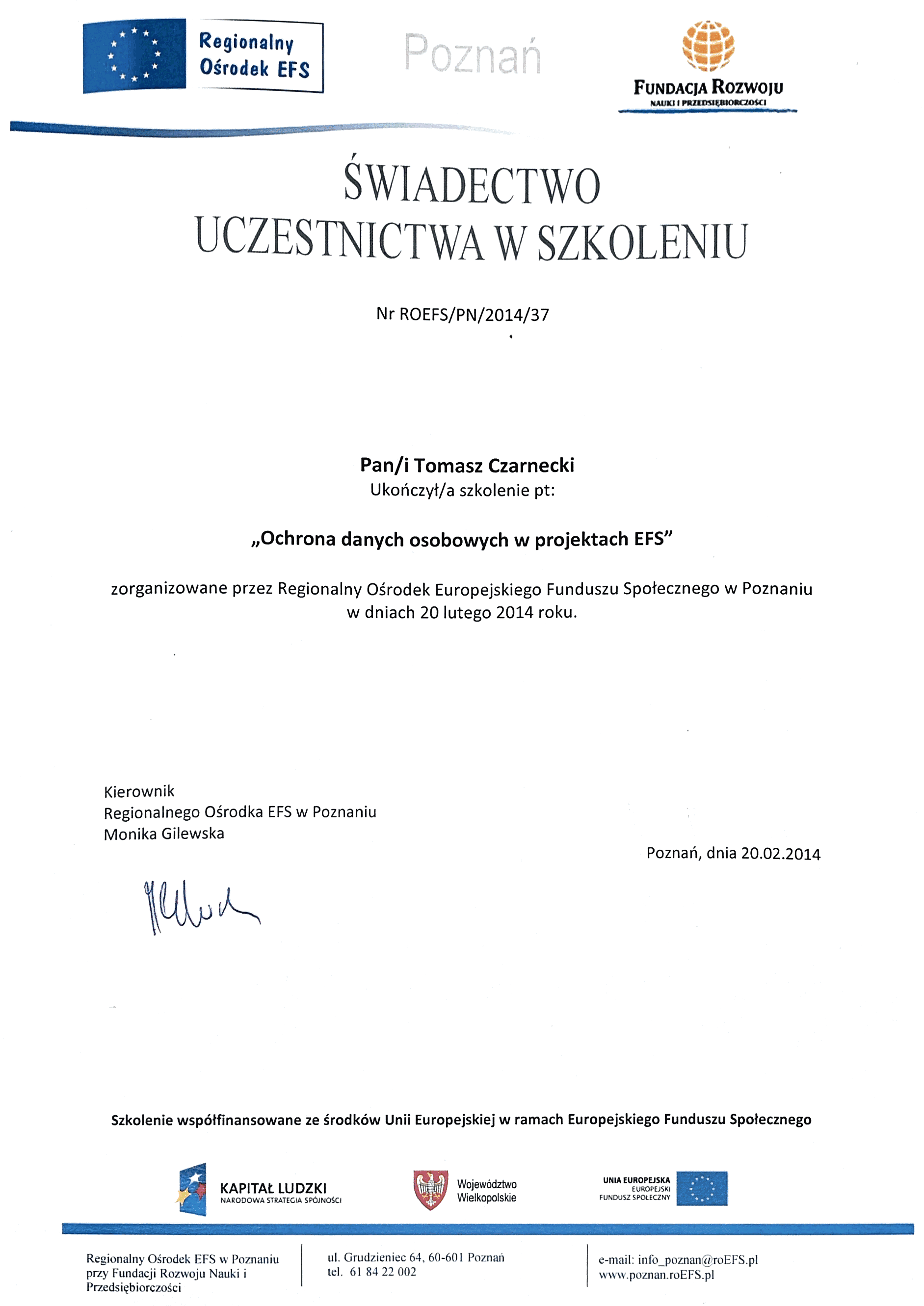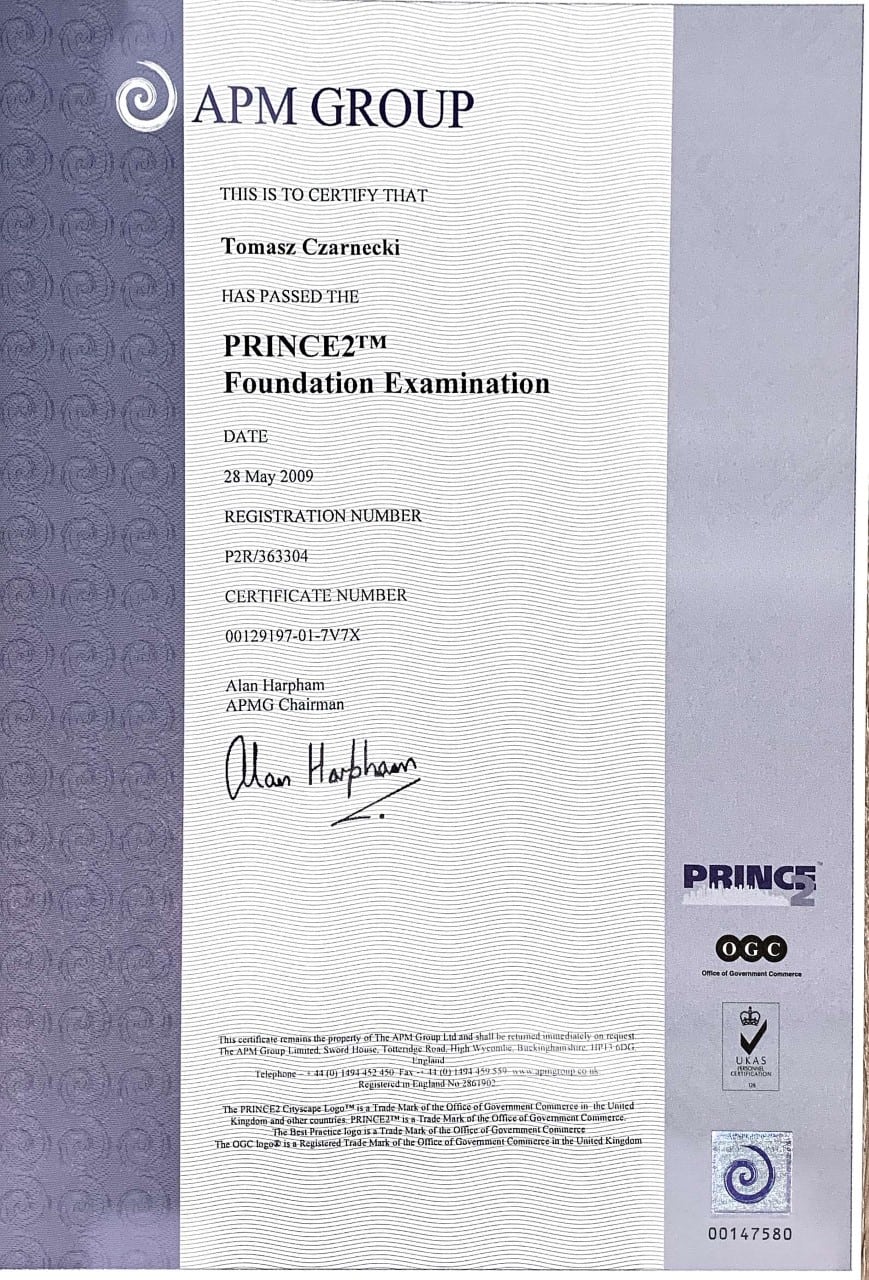 Experience
We are here to solve your problems so that you can focus on your business.
YEARS OF EXPERIENCE
SATISFIED CLIENTS
AUDITS COMPLETED
We are here for you!
ul. Unii Lubelskiej 1
61-249 Poznań
Poland
Phone: +48 601 211 238
E-mail: biuro@doit.biz.pl
Write to us